Whether you already know the style of railing you want for your home or you are just beginning your search, we invite you to view our gallery of virtually maintenance-free railing products to help you create your very own Welcoming Retreat.
Westbury Aluminum Railing
Beauty meets strength. Elegance meets distinction. Masterpiece meets innovative engineering. Westbury Aluminum Railing was designed with these essential elements in mind. With a variety of designs, colors, and textures, you decide what fits you. Whether you add railing to the front of your home or to the deck in the back, you will have turned your home into a very welcoming retreat.
Knowledgeable
We are the Westbury aluminum railing experts. Our sales staff have installed it and know it better than any clerks in a big box store or lumberyard.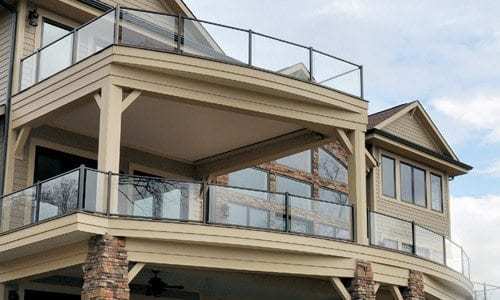 Fast
We stock Westbury C10 Tuscany Railing in 6 colors, so we can offer faster shipping times for the most popular items.
Accurate
Give us your plans or drawings and we make sure you get everything you need the first time. Our experience enables us to foresee any issues you might run into.
Go Back